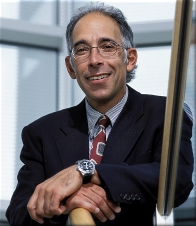 Ned H. Kalin, MD
Hedberg Professor and Chair
Department of Psychiatry
University of Wisconsin School of Medicine and Public Health
608-263-6079
Dr. Kalin is among the most accomplished biological psychiatrists in the field. His research combines molecular, preclinical animal models, and human functional imaging studies to elucidate the mechanisms underlying the pathophysiology of anxiety and affective disorders. His work focuses on using translational models in nonhuman primates to elucidate early life mechanisms underlying the development of anxiety and depression. This work combines selective lesion strategies with functional brain imaging to demonstrate the importance of amygdala, bed nucleus of the stira terminalis, and the orbitofrontal cortex in mediating maladaptive responses to stress. Using the nonhuman primate, he has also established early markers of the risk to develop psychopathology, which has proved to be relevant to understanding risk in children. Recent studies in primates demonstrate the molecular underpinnings within the central nucleus of the amygdala that underlie early risk. Specifically, mRNA studies demonstrate alterations in the expression of neuroplasticity systems in young primates with high levels of dispositional anxiety. In rodent models, he has pursued the mechanism identified in nonhuman primates and in humans he has performed imaging studies related to understanding mechanisms underlying emotion regulation. He is currently translating findings from his nonhuman primate studies to young children by examining alterations in brain regions underlying emotion regulation in children with high levels of anxious temperament. Taken together, his studies underscore the brain mechanisms underlying adaptive and maladaptive emotion regulation and the importance of emotion regulation in understanding individual differences related to risk for the development of stress-related psychopathology.
Professional Education
Medical School: 1972-1976, Jefferson Medical College, Philadelphia, PA
Residency: 1976-1979, Department of Psychiatry, University of Wisconsin School of Medicine and Public Health
Fellow: 1979-1981, Neuropsychopharmacology, National Institute of Mental Health
Affiliations
Research Activities – Current Funding
Principal Investigator: Development and Regulation of Emotion in Primates. R01 MH046729, National Institute of Mental Health,$2,206,842, 2012 – 2017
Principal Investigator: Brain Mechanisms Underlying Childhood Generalized Anxiety Disorder. R21 MH09258, National Institute of Mental Health, $275,000, 2012 – 2014
Principal Investigator: Brain Mechanisms Mediating Genetic Risk Factors for Anxiety and Depression. R01 MH081884. National Institute of Mental Health, $4,472,284, 2008 – 2012
Principal Investigator: Developmental Mechanisms Underlying the Risk to Develop Anxiety and Depression. Subproject on a Silvio O. Conte Center for Interdisciplinary Research on Brain, Behavior & Mental Health, P50 MH84051, National Institute of Mental Health, $1,855,782, 2008 – 2013
Principal Investigator: Defining corticotropin-releasing factor (CRF) system changes in amygdala and medial temporal cortex in association with depression and suicide. The Stanley Medical Research Institute, $150,000, 2009 – 2012 (No-cost Extension)
Principle Investigator: Combining mouse and monkey models to understand human risk for psychopathology. R21 MH091550, National Institute of Mental Health, $275,000, 2010 – 2012

Major National Leadership Positions (past 10 years)

2012 Distinguished Psychiatrist Lecturer, American Psychiatric Association
2009-2010 Finance and Budget Committee, American Psychiatric Association
2007 Gerald Klerman Senior Investigator Award
2007 American College of Psychiatrists Award for Research in Mood Disorders
2005-2008 President, International Society of Psychoneuroendocrinology
2005 Edward A. Strecker MD, Award
2005 Chair, Program Committee Biological Psychiatry
2003-2007 Member, National Advisory of Mental Health Council, NIH
2001 Chair, Program Committee American College of Neuropharmacology
2001 Fellow, American College of Psychiatrists
2001 Fellow, American College of Neuropsychopharmacology