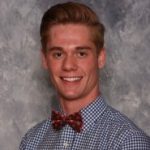 Know Your Emotions Study Coordinator, Associate Research Specialist
Since late 2018 Mason has been apart of the Kalin Lab. Initially working as research associate, his current position in the lab includes being the research coordinator for the longitudinal RISK study that investigates the biological underpinnings of anxiety disorders in preadolescent girls.
Prior to being a research coordinator for the Kalin Lab, Mason also worked as a research associate at the University of Wisconsin's psychiatry department under Dr. Erin Costanzo. This work examined the biological, social, and psychological implications of cancer patients receiving bone marrow transplants.
Mason graduated from the University of Wisconsin-Madison (B.A. 2019) double majoring in psychology and philosophy. His research interests include healthy psychology, interventions and the usage of behavioral medicine as treatment to improve upon the wellbeing of clinical populations such as those with anxiety or depression. In the future Mason would like to attend a doctoral program in clinical or counseling psychology.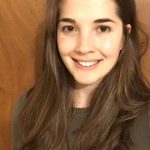 ABLE Study Coordinator, Associate Research Specialist
I am the study coordinator for the Adaptive Brains Learning about Emotions study (ABLE), a multisite project involving collaboration between UW-Madison, Vanderbilt University, and the National Institute of Mental Health. The purpose of the study is to investigate and understand the early life factors that contribute to the development of childhood anxiety disorders, with the ultimate goal being to develop new treatments for childhood anxiety. The study involves clinical assessments, neuroimaging, and physiological measures. My role consists of scheduling and running study sessions, coordinating with our multisite collaborators, analyzing scientific data, and supervising undergraduate research assistants.
I graduated with a B.A. in Psychology from Macalester College. My primary research interests include etiological and risk factors implicated in the development of mood and anxiety disorders, as well as therapeutic interventions aimed to improve these disorders. I plan to pursue a doctoral degree in clinical psychology.